Post by missouriboy on Dec 3, 2021 22:15:42 GMT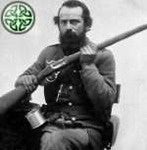 I said earlier I grew up with a rifle under my bed, I didn't say I had a box of ammo in my desk drawer which I did. My mother-in-law has a year book from her high school and the photo the captures my attention is the page that shows the school's gun club with a bunch of high school kids AT SCHOOL posing for a photo while clutching their favorite weapon.
I am a very strong proponent of firearms training ... both proficiency and safety. I actually believe it would be a good idea to train up every willing citizen. One rquirement. The Federal government should play no part in it ... unless they have some spare training funds. It should be strictly a state function. At the same time, any crime commited with a firearm should automatically earn you a stiff sentence unless there are very extenuating circumstances. I would free up a lot of confinement space by releasing low-level drug convicts (primarily possession) and then fill it up with primarily urban thugs and banditos. A well-regulated militia is drawn from the ranks of the citizenry, and would be useful to all the states.
A well regulated Militia, being necessary to the security of a free State, the right of the people to keep and bear Arms, shall not be infringed.