Post by gridley on Aug 2, 2021 12:14:26 GMT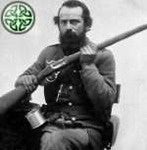 We are.
But most Americans don't know how to grow anything anymore, so they are totally dependent on the supply trucks coming to their local Walmart. Many people don't even know how to build a camp/cooking fire. But it seems that some do know how to loot and torch a seven-eleven. Works until all the weenies are gone ... and reality sets in.
Many in the US have lost the "tools" and accumulated "knowledge" of their ancestors.
Short of some type of apocalyptic event like a meteor hitting the earth, a super volcano or nuclear war I don't see us losing our ability to feed ourselves. When I travel through the heartland of the U.S. I am amazed by how much food we grow. The coming Grand Solar Minimum may have an effect on our ability to produce food and growing zones may move south but I don't realistically see a scenario when we can't feed ourselves. The poorer nations will be hit the hardest as they don't have the spare capital to absorb short term price spikes caused by the weather. And that will undoubtably lead to civil strife in regions like we witnessed during the Arab Spring. But we can adapt pretty fast...
As missouriboy correctly points out, starvation has long since ceased to be a problem of inadequate production and has become one of inadequate transportation. Food in Kansas doesn't keep people in New York from starving.

Last I checked, the US was still paying some farmers NOT to grow food, and people in various places in the world were still starving. To Greta or Karen, it would seem obvious that money should instead be used to buy food and give it to the starving. Sadly we live in a complicated world where simple ideas often fail for complicated reasons.

People tend to talk about 'the law of supply and demand'. Its a nice theory that only works in the absence of other factors - notably government regulation.

Electrical power was in danger of becoming "too cheap to meter" (an exaggeration, of course, but not much of one) with the rise of nuclear power. Instead we got massive over regulation of the industry and public hysteria to the point where it was almost impossible to successfully build a plant - not from a technical prospective, but from a political and regulatory one. How many people died at Three Mile Island? None, and it remains the worst incident ever at a US nuclear plant. How many industries can say they've been hogtied due to an incident where no one died?
We've seen the government is willing to enact unprecedented and pointless measures in response to a perceived "emergency". We've also seen climate change called an "emergency."

What happens if the industrial farms of the US are ordered to switch to "all organic"? Because of the climate emergency, you know.

What happens if the trucks and trains that move the food that is grown are required to run on "renewable" energy?
Think our food distribution system was robust enough to stand any minor shock? The panicdemic was enough to cause a nationwide shortage of flour at retailers. Think what a real disaster could do.

Think what the government could do.