Post by walnut on Sept 14, 2021 13:06:47 GMT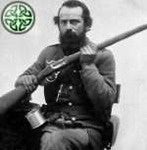 These people are the same people living in the subdivisions that were once productive crop land. The same subdivisions that were used to raise cattle on native pastures. What will return more of the feared gases back to earth, crops and pasture or concrete and houses? The same houses that use air conditioning and heating to provide an undeserved comfort of living for people who are both ignorant and condescending of the very industries that provide the level of high quality life most people are allowed to enjoy in western societies.
Perfect description. Of course they are not likely to walk the walk as they are above all that. Self-righteous, bloviating, wannabe intellectuals ... which they're not. There is a reason why such people are usually amongst the first to be shot whenever real revolutionaries come to power. They know they're worthless for anything else.
Such worthless opinion pieces will continue as long as there is a large enough audience consuming them. As much as I hate the cold, a serious climate downturn may be exactly what is needed to flush such trash from the system. We cannot allow them to successfully reshape the history of their argument to be ... "Cold. That is exactly what we predicted all along."
I concur, intellectuals first to go.