Post by missouriboy on Jan 19, 2023 18:51:15 GMT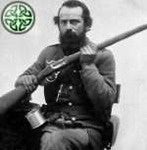 Sometimes it takes more than one database to get a better feel for the subject ... our sun.
You wanna see 60-year cycles duwayne? Check out 1903, 1964 and 2023 (coming up). Geomagnetic activity may say more than a simple summation of spots. Geomagnetic activity has not been this low since 1904. And the great winters of the 1870s and 1880s fell out of the decline into that trough. I'm going to miss the cushy days of the 1980s and 90s.

Are we at the bottom of the cycle? Svalgaard's prediction that the Cycle 25 peak will be a little above Cycle 24 is looking pretty good so far.
It looks like the geomagnetic AP Index is declining faster than the sunspots. That and sunspot counts don't measure band-specific emission changes ... specifically that portion of the ultra-violet that is in a big atmospheric window ... and is considered an important, deep-penetrating heat source for the oceans. The sunspots could match SC24 and still result in lower energy inputs to the oceans. Perhaps UAH measurements will tell the story in the not-so-distant future. The oceans could be cooling and still holding up atmospheric temperature measurements as the oceans adjust to a changing oceanic-atmospheric temperature gradient. UAH lags. I am not betting that the majority of our indicators are at a bottom yet. I think they are accumulative, and the UAH measurements will continue downward with "bumps" along the way. then a pause and then a rise into NH summer. Tropical ocean temps and UAH will not return to their past highs for a while, because they are now shedding more heat than is being delivered. ENSO Region 1+2 will see its usual rise into summer, but there will be less heat in the westward conveyor belt that feeds the Western Warm Pool. The ENSO-measured tropical Pacific will continue to be cooler. This is a continuing cumulative (Progressive?

) condition with smaller bumps ... until the solar-driven energy gradient goes up again.
One forecastor is predicting a bad 2023-24 mid-western drought on the basis of sunspot trends and other propriatary ingrediants. That spot along the front face of SC24 produced summer drought conditions in 2011-2012. So interior conditions with heat and lack of rain could increase N. American UH temps.